❃ Body care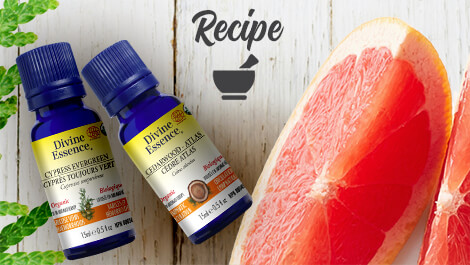 We have a simple and efficient recipe to fight the appearance of cellulite and dimples.
View recipe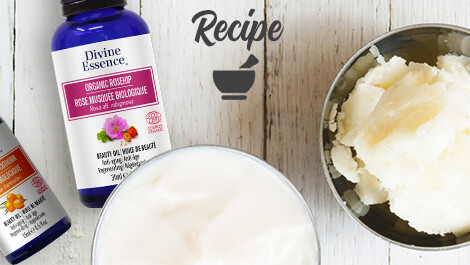 Enjoy summer with this protective cream with a silky texture! Based with zinc oxide and sea buckthorn beauty oil, this cream will help preserve your skin, while maintaining a luminous complexion.
View recipe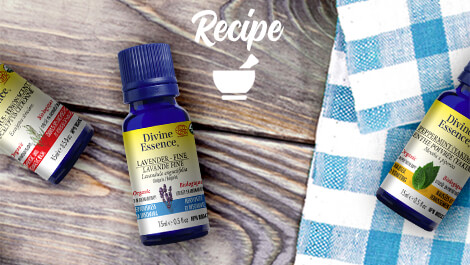 Take full advantage of your outdoor activities with this blend of organic essential oils! These two simple spray lotion recipes are effective against nature's annoyances.
View recipe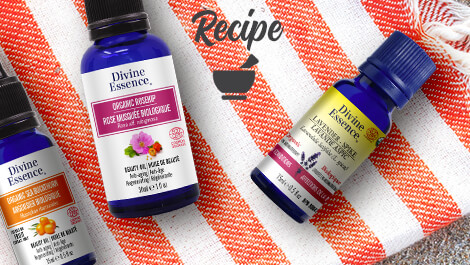 This elixir of our three beauty oils of Wheat Germ, Rosehip and Sea Buckthorn will allow you to obtain a more uniform and tanned complexion, while moisturizing your skin to combat the drying effects of the sun. Ideally, use this elixir at least two weeks before first prolonged exposure to the sun (two or three days before is not enough).
View recipe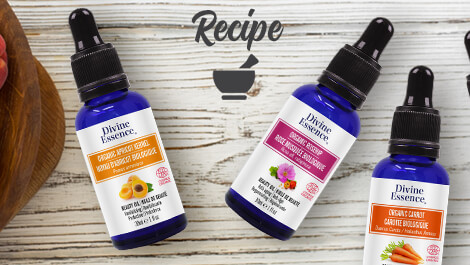 A must have for summer, good-looking skin with an anti-aging protective effect!
View recipe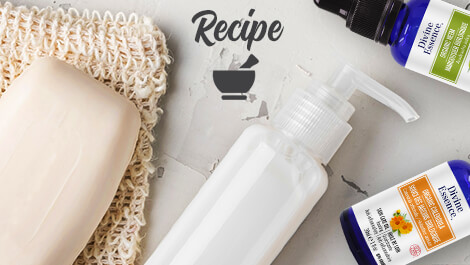 A must have for summer, good-looking skin with an anti-aging protective effect!
View recipe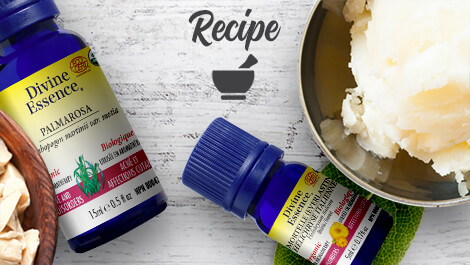 This balm will help to get rid of chapped and cracked hands and feet, thanks to the regenerative and repairing properties of essential oils.
Subtly scented, it was designed for her and for him.
View recipe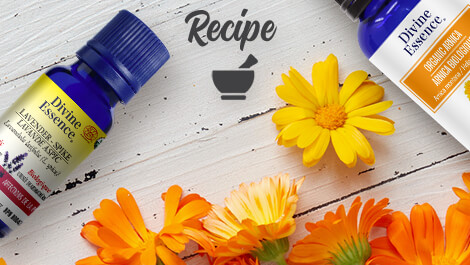 This pocket pharmacy will be your ally for soothing everyday sores. Scratches, cuts and bruises will no longer be a bad memory. You won't be able to do without it!
View recipe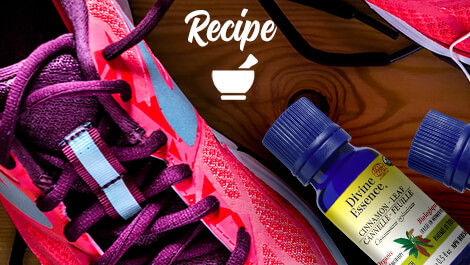 This effective toenail care helps prevent and relieve nail infections caused by excessive exposure to heat and sweat while training. A simple DIY that will turn out to be handy in your gym bag all…
View recipe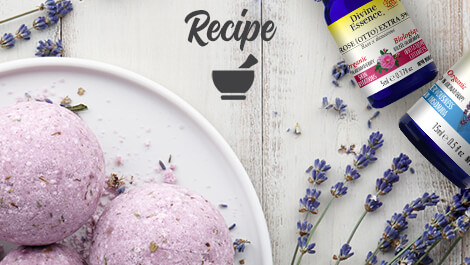 The Holidays are made to spoil our loved ones and ourselves as well. With our super easy bath bomb DIY recipe, you'll have enough to bring as a gift for your Christmas dinner hostess as…
View recipe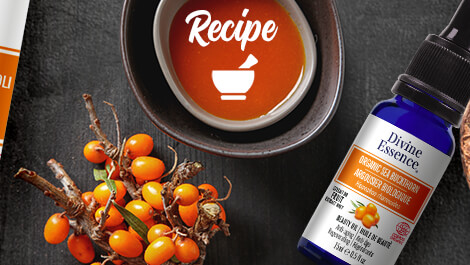 A simple and effective after-sun skin care that helps prolong and maintain the sun tan. Made with Sea Buckthorn & Hazelnut beauty oils and Orange Blossom floral water.
View recipe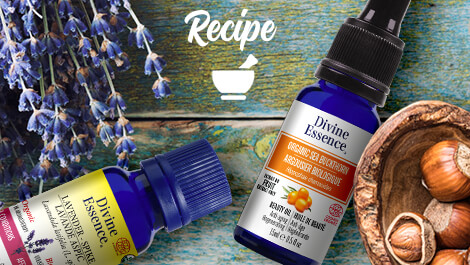 This sea buckthorn oil will help keep your skin soft and hydrated after a long day under the sun.
View recipe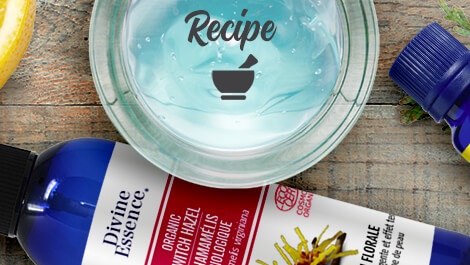 A natural deodorant using Witch Hazel Floral Water and Cypress, Lemon And Cedarwood Essential Oils.
View recipe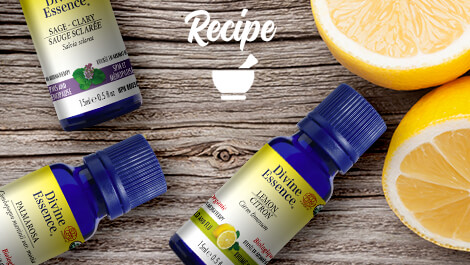 A natural deodorant, made with the purifying and detoxifying properties of Labrador tea floral water and essential oils.
View recipe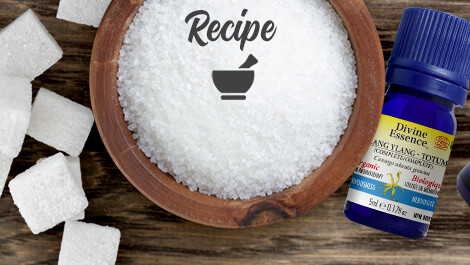 Exfoliate away dry skin while hydrating with this wonderful customizable body scrub. Environmentally friendly and a dream for those wanting a two-in-one skin treatment.
View recipe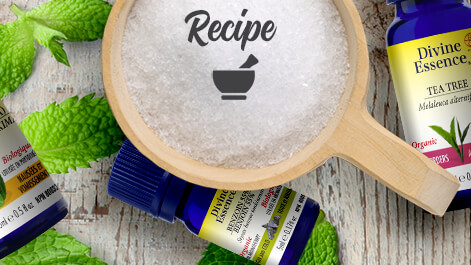 With Epsom salt, sweet almond oil, shea butter and refreshing essential oils, this exfoliating scrub is a real delight for tired, hard-working feet.
View recipe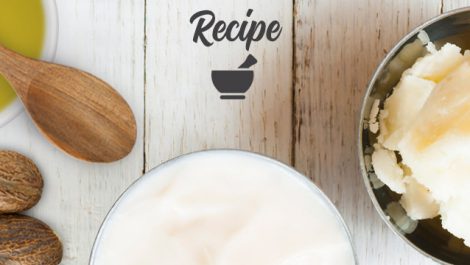 Nourishing to the skin and protective against skin dryness, try this homemade, easy-to-make body butter. This neutral recipe with a smooth shea butter base makes for a wonderful creamy balm.
View recipe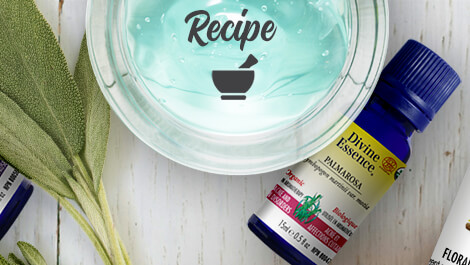 Make your own deodorant with natural ingredients like vegetable glycerin and essential oils. An easy recipe you can make today!
View recipe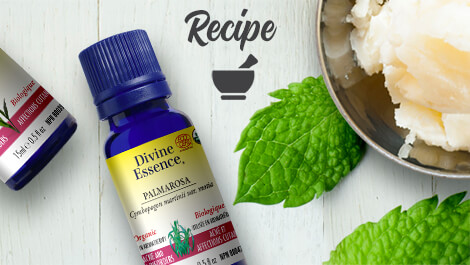 Try this recipe to look after your feet all year around with simple and natural care.
View recipe