We added our own little divine touch to this Fall-essential pumpkin spice latte recipe… a delicious way to discover (or continue to savor) our vanilla bourbon aromatic extract. Enjoy!
Materials List
---
- 1 coffee cup
- 1 measuring cup
- 1 milk frother
- 1 tbs
- 1 tsp
Ingredients
---
For the Salted Pumpkin Spice Syrup: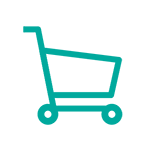 1/2 tsp of Vanilla Bourbon Extract
- 1/2 cup (80 g) of coconut sugar
- 1/2 cup (125 ml) of pure maple syrup
- 1/3 cup (80 ml) of unsweetened pumpkin puree
- 1 tsp of ground cinnamon
- 1/2 tsp of freshly grated nutmeg
- 1/4 tsp of ground cloves
- 1/4 tsp of fine sea salt, or to taste

For the Pumpkin Spice Latte:
- 2 tbs (1 shot/1 ounce) of espresso
- 1 cup (250 ml) of unsweetened almond milk (or other non-dairy milk)
- 3-4 tsp (15 to 20 ml) of salted pumpkin spice syrup
- Coconut whipped cream for garnish (optional)
- Dash of cinnamon or pumpkin pie spice for garnish
Preparation
---
- For the Pumpkin Spice Syrup: Whisk together all syrup ingredients in a medium pot over medium heat. Simmer for about 5 to 6 minutes, stirring frequently, until smooth and slightly thickened.
- Remove from heat. Once cool, pour leftovers into a jar and secure lid.
- Prepare the espresso or pick some up from a local coffee shop.
- Add milk into a small pot. Heat over medium and bring to a simmer. Immediately remove from heat. Froth the milk using a milk frother or a French press.
- Pour hot espresso into a mug. Top with all of the frothy milk. Add 3 to 4 teaspoons of the syrup, to taste, and gently stir to combine.
- Top with a dash of cinnamon or pumpkin pie spice, and Coconut Whipped Cream, if desired. Serve immediately.
Tip: You can use it in regular coffee, too, or try stirring it into a bowl of hot oatmeal for a seasonal twist.
Precautions & recommendations
---
The syrup will keep in an airtight container in the fridge for at least 2 weeks. Ingredients other than Divine Essence vanilla bourbon aromatic extract can be purchased at a grocery store. This delicious recipe is originaly from ohsheglows.com
It is important to know that some essential oils are not suitable for culinary use and should be avoided completely as they are neurotoxic if ingested orally. To see the list of essential oils safe for culinary use, consult the FEMA (Flavor and Extract Manufacturers Association) list in our "Documentation" section.