ODOR CONTROL SPRAY FOR DOGS
Super easy to make, and with natural products, you will carry this dog odor control spray with you everywhere you and your four-legged companion go.
Materials List
---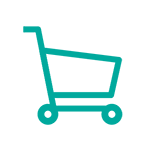 A Blue Glass Bottle 50 ml + White Sprayer 18 NTE
Ingredients
---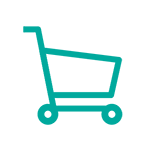 10 drops of Cinnamon Leaf essential oil (or Clove Bud)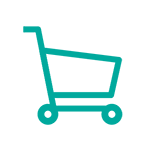 60 drops of Hybrid Lavender Super essential oil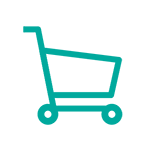 30 drops of Exotic Verbena essential oil
- 50ml of Rubbing alcohol / Ethanol (also called Ethyl) bought in pharmacy*
Preparation
---
- Start by pouring all the essential oils into the blue glass bottle.
- Add the rubbing alcohol (Ethanol), then close the bottle with the sprayer cap.
- Shake well.
- Spray onto your dog's fur, avoiding the eyes.
- Spray again when required.
Precautions & recommendations
---
- Always shake well before each use.
- Avoid spraying near your dog's eyes.
- Keep refrigerated.

* NEVER USE ISOPROPYL RUBBING ALCOHOL (Also called Isopropanol) ON YOUR DOG!
Why You Should Care About Isopropyl Alcohol ?
Isopropyl alcohol is rapidly absorbed through your dog's skin. It has several negative effects, such as:

- Skin irritation and excessive dryness.
- Delays healing of skin tissue.
- Removes the skin's naturally occurring moisture barrier.
- Can cause respiratory tract irritation when inhaled.
- Is a neurotoxin (harming the nervous system).
- It contains petroleum-based propene, which makes it unfit to drink … and twice as toxic as ethanol.
- The liver oxidizes isopropyl alcohol into acetone. With prolonged exposure this process can damage the kidneys.
Isopropyl alcohol has a few other names:

- Propyl alcohol
- Propanol
- Isopropyl alcohol
- Isopropanol
- 2-hydroxypropane
- 2-propyl alcohol
- Dimethyl carbinol
If you prefer to avoid ethyl alcohol, look for these ingredients instead:

- Alcohol-free witch hazel
- Apple cider vinegar
- Floral waters/Hydrosols
- Aloe vera juice
- Vegetable glycerin
- InfusedTea
- Purified water