CHOCOLATE TRUFFLES (CLASSIC, ORANGE, OR PEPPERMINT)
We love a chocolate truffle recipe with different flavour options that we can offer as a hostess gift! Should you chose to keep them for yourself, it will be our little secret.
Materials List
---
- A water bath or a stainless bowl placed over a cauldron full of boiling water
- 1 measuring cup
- 1 tbsp
- 1 tsp
- A whip
- A mixing spoon
- Plastic gloves
Ingredients
---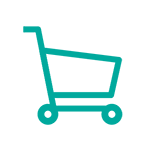 1 tsp of Vanilla Bourbon extract
- 2 cups of chocolate chips, black or semisweet
- ¾ cup of coconut milk (whole), previously cooled in the fridge for 24h (1 to 2 cans, depending on the brand)
- 3 à 4 tbsp of maple syrup, to taste
- ½ to ¾ tsp of salt
- 1 cup of grated coconut, unsweetened (optional)
- Cocoa powder (to roll the truffles in, approx. ¼ cup)
Preparation
---
CLASSIC
- At medium heat, melt the chocolate chips in the water bath (or stainless bowl full of boiling water). Mix frequently.
- Open the coconut milk can and delicately remove the cream of coconut that floats on top; measure to have ¾ cup.
- Add this coconut cream to the melted chocolate and whip well.
- Add the vanilla, the salt and the maple syrup. Whip well until you obtain a smooth mixture.
- Remove from heat and add the grated coconut. Mix well with a spoon.
- Put the bowl in the freezer for 30 minutes.
- Remove from the freezer, mix again to smooth out the mixture and leave in the fridge for 45 minutes in order harden the mixture.
- Once the mixture os hard enough, put on the plastic gloves and proceed to making the balls (1 inch diameter each). If the mixture is still too sticky, put it back in the fridge for a few minutes.
- Roll the balls into the cocoa powder.
ORANGE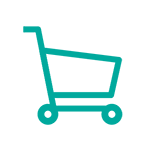 Add 9 to 12 drops of Sweet Orange essential oil after having removed the mixture from the heat.
PEPPERMINT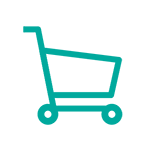 Add 9 to 12 drops of Peppermint Yakima Valley essential oil after having removed the mixture from the heat.
Precautions & recommendations
---
- As an alternative, replace the cocoa powder with crushed nuts.
- Keep refrigerated.
- To offer as a gift, put the truffles into a glass jar and decorate with lovely ribbons, lace or jute string.

Original recipe inspired by ohsheglows.com
It is important to know that some essential oils are not suitable for culinary use and should be avoided completely as they are neurotoxic if ingested orally. To see the list of essential oils safe for culinary use, consult the FEMA (Flavor and Extract Manufacturers Association) list in our "Documentation" section.