Here is a DIY recipe to make your skin "glow"! An absolutely DIVINE CARE! This scrub utilizes ingredients found in nature,It's so gentle and so nice, It will make you love your skin.Simply add the Beauty Oil perfectly tailored to your skin needs.
PREPARATION TIME:
Approximately
10 minutes
DIFFICULTY LEVEL: Easy
Materials List
---
- A glass or stainless steel bowl
- A glass measuring cup
- Measuring cup
- A stainless steel tablespoon
- A small mason jar
Ingredients
---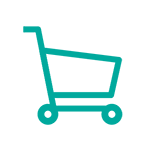 40 drops of Organic Geranium Bourbon essential oil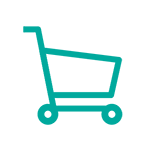 20 drops of Organic Ylang Ylang Totum essential oil
- 6 tablespoons of a Beauty Oil of your choice. We recommend: Apricot Kernel, Argan, Sweet Almond, Black Cumin, Jojoba, Hemp, Rosehip, etc...
- ¾ cup of granulated sugar (white or brown)
Preparation
---
- Mix well ingredients together in the bowl for at least 30 seconds.
- Transfer into a new "Mason" jar (or a clean recycled glass jar!)
- Apply with fingers on the body, leave on for 2-3 minutes. Moisten hands and massage lightly in circular motions to thoroughly exfoliate, then rinse with lukewarm water. And voilà !
Tighten the lid securely. Can be stored for up to 6 months at room temperature.