BODY BUTTER, NOURISHING AND PROTECTIVE
Nourishing to the skin and protective against skin dryness, try this homemade, easy-to-make body butter. This neutral recipe with a smooth shea butter base makes for a wonderful creamy balm.
Materials List
---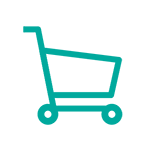 A Blue Glass Jar 60 ml - White Lid
- A saucepan
- A spoon
- A bowl
Ingredients
---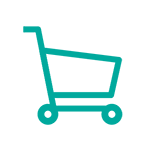 45 gr Shea butter (3 tablespoons)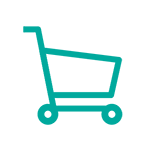 5 gr of Cocoa butter (1 teaspoon)
- 5 gr of beauty oil (Of your choice - jojoba suggested) (1 teaspoon)
- 10 drops of vitamin E
Add essential oils to create a personalized body butter. Discover your favorite scent among the following suggestions:
- Patchouli & Ylang Ylang: 5 drops Patchouli & 3 drops of Ylang Ylang
- Peppermint & Sage: 6 drops of Peppermint & 2 drops of Sage - Common
- Lavender & Cedar Wood: 5 drops of Lavender & 2 drops of Cedar Wood
- Eucalyptus & Spearmint : 3 drops of Eucalyptus Globulus & 6 drops of Spearmint
- Orange & Cardamom : 5 drops of Sweet Orange & 3 drops of Cardamom
Preparation
---
- Melt the shea butter in a saucepan. Add 5 drops of vitamin E. Measure out 3 tablespoons and pour into a bowl.
- Melt the cocoa in a warm bath (double-broiler style) and 5 drops of vitamin E. Measure out 1 tablespoon and pour into the bowl with the shea butter.
- Mix well Let the butter cool and when the butter is lukewarm, add the vegetable oil and mix well.
- Pour mixture into the 60ml pot.
- Cool in the freezer (about 30 minutes) to solidify
- Put the equivalent of a hazelnut in the hollow of your hand, warm up and massage into skin. Apply in the evening, during the day or whenever the need arises.
Precautions & recommendations
---
Store in a cool place and away from light.