QUALITY AND CERTIFICATIONS
Divine Essence® stands out from the crowd because it has rendered the extraction and distillation of the active ingredients in aromatic plants a true art. Our state-of-the-art laboratory allows us to offer products of superior quality and efficacy.
Ongoing research conducted in both internal and third-party laboratories provides several analyses which lead to the highest quality standards in the industry. Among the most important are the Gas-Phase Chromatography and Mass Spectrometry (GC-MS), which identify the biochemical profile (known as chemotype) of each of our essential oils. This ensures: authenticity, definitive botanical origin, and 100% purity with no dilution or synthetic or mineral oil contamination.
Due to several years of research conducted by our science specialists, Health Canada has recognized the therapeutic value of more than 95 Divine Essence® essential oils and accorded Product Licenses signified by a Natural Product Number (NPN). Health Canada has assessed these products and concluded that they are of superior quality, safe, and efficacious when used as recommended. Today, this coveted recognition means that Divine Essence holds the highest number of NPNs in the aromatherapy industry.
Divine Essence is equally proud to be certified organic by Ecocert. A recognized leader both worldwide and in Canada, Ecocert oversees environmental and organic production practices. Its reach is global: it prioritizes natural resources, values bio-agriculture and its products, ensures respect for the environment and promotes the reduction of pollutant wrappings. An entire line of Divine Essence®essential oils are certified organic by Ecocert Canada and several of Divine Essence's cosmetics products are certified by Ecocert Greenlife.
Wherever they appear, the Ecocert logos are a guarantee of organic quality and environmental respect. They are easy to spot: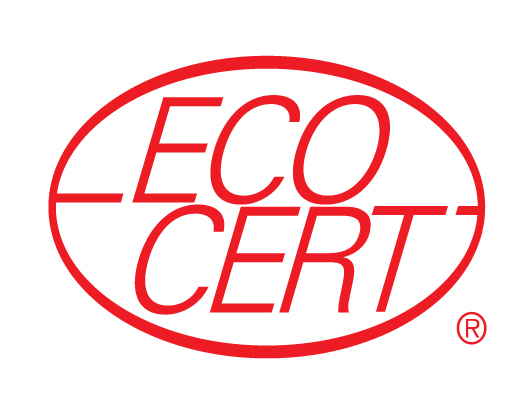 At Divine Essence®, we are proud to share our values with our customers. Because we care about the environment and the preservation of its natural resources, we are always working to protect them.Divine Essence® works in collaboration with several certified organizations known for their expertise and global influence. This helps us offer you the best possible choice of organic products.
Every day, our actions count.

The cardboard used in our packaging is FSC certified and all of our shipping material is recyclable. We work in partnership with recycling companies for the processing and collection of empty containers and other materials. Divine Essence® is committed to reuse, management and recovery of residual materials.

Divine Essence® products are made from 100% plants or plant-extracts, and never tested on animals. We do not use any animal products or by-products.
Divine Essence® products are guaranteed to be produced free of animal suffering. They have a reduced impact on the environment, improve human health and are adapted to a vegan lifestyle.

The United States Department of Agriculture logo is a widely recognized American certification. Divine Essence® products are USDA certified. This organic certification is regulated by high-quality standards in the North American market.

The Canadian Food Inspection Agency (CFIA) is the leading authority in Canada for the interprovincial and international organic product market, in accordance with Organic Product Regulations. All Divine Essence® products are Bio Canada certified in respect to Canadian organic standards.

The European certified organic label aims to help consumers identify organic products. Its presence on the label ensures compliance with the European Union's organic farming regulations. Divine Essence has the European organic certification for bulk products sold for export.

Divine Essence® essential oils are all chemotyped—this means they have been subjected to laboratory analysis to identify the biochemical profile (chemotype) of each. This quality control guarantees the authenticity, botanical origin and 100% purity of the essential oils (without any dilution or falsification with synthetic products or mineral oils).

The Divine Essence® organic logo is a guarantee of our commitment to offer 100% pure and natural organic products.
Union

Nature, under the brand name Divine Essence®, is certified under Good Manufacturing Practices (GMP). These standards are necessary for the manufacturing of high-quality natural health products. GMP requirements ensure an effective global approach to product quality control and risk management. The appropriate established standards and practices concern the manufacturing, packaging, labeling, storage and importation of NHPs (Natural Health Products) intended for sale in Canada. Health Canada Site Licence #301310.
The strict measures and expertise in place at Divine Essence allow us to create products for a better future, healing your everyday ailments while respecting your health, safety and the environment.